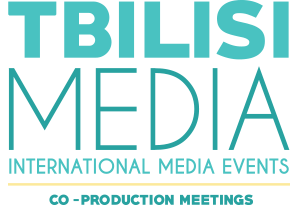 The success of Georgian movies in the recent years raised awareness and interest in Georgian film industry. Based on one of the main goals of IFIT, helping the  development of production and film industries, Tbilisi Media will host Co-Production Meetings.
This event is a new initiative of the foundation and the meetings will include pitching and screening. Co-Production Meetings will be annual events and its main mission will be the unification of filmmakers from Europe and post-Soviet countries. Fresh new filmmakers will present their projects and ideas to invited producers. Co-Production meetings will also included lectures. This event will ensure the development of professional relationships between different talented filmmakers.
Tbilisi Media will create a very active working environment. Filmmakers interested in this event will have the chance to register for participation and present their ideas to the producers on September 27.