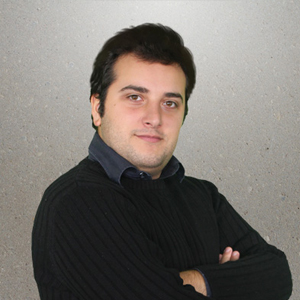 Davit Robakidze was born on 8th of february in 1991. Since 2008 he has been working for United Georgian Telecom, after two years Davit moved to Silknet, where he was supervising technical processes and staff. From 2012, he became interested in broadcasting and started working in Indent. That year, he gained three certificates in UK, Pinewood Studio. Davit continued certification process and additionally received five more certificates in Great Britain. He is certificated from such brands as: AVID, S-A-M, Grass Valley, Telos Alliance, etc. Davit has a great experience and worked on projects including: technical equip of Georgian Parliament, technical re-equip of TV Iberia , several news studio projects, among them for Georgian Public Broadcaster, he has created strategic plan for different TV stations in Georgia and neighborhood countries. Updated studio systems in Armenian broadcasters. Integrations for equipment for LIVE infrastructure - in Tbilisi, Adjara and foreign TV companies. First VOIP AES 67 radio station system build up in Adjara, Armenia, etc. Davit Robakidze is certified in different directions of system integration, it can be said, he is one of the outstanding professional in broadcasting field.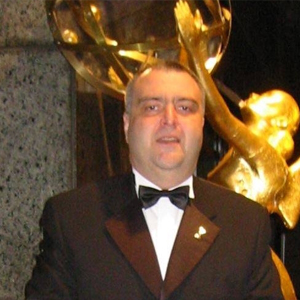 Sandro Vakhtangov was born in Tbilisi on January 30th, 1964. In 1985 he graduated the TV Media Directing faculty at Shota Rustaveli State Institute of Theatre. In 1987-1988 he was an intern at the Central Studio of Documentaries in Moscow. In 19885-98 Mr. Vakhtangov worked at the State Television of Georgia as a film director. In 1989-2001 he was a film director at Production Company "Georgian TV Films Company". He was the rector at the First Independent Georgian TV/Radio Institute. In 2002-2003 he worked as an art director at "Audiencia" studio. He is the CEO of "Sandro Vakhtangov Production", founded in 2003. Since 2004 he is a member at EuroAsian TV Academy. PhD of Art History, director, author and producer of more than 300 TV programs and video clips. Recipient of many special awards: Special Diploma at the Cannes TV Festival (FIPA), for the movie "Odeon" (1994); Mana-96 (1996), Best Film Director of the Year (Georgia); Nomination Emmy International Awards (USA), for the movie "Post-Soviet Dreams" (2000); State Prize of Georgia, for the movie "Pilgrimage from Europe to Jerusalem" (2001).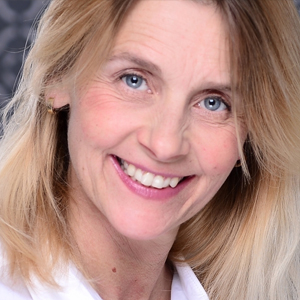 Dr Bettina Brinkmann has a broad expertise in international co-productions, business development and event management/production and is currently working as producer and consultant with various media companies and organzations. Parallel to this she is in the Steering board of a foundation. Before starting her own business, she worked in various executive roles in the media and marketing sector, covering a broad scope of responsibilities. She held management positions both within the private sector (Bertelsmann) and the public sector (ZDF) and at a multi-national organization (EBU) in Geneva where she was Head of TV. Ms Brinkmann studied at the University in Bochum and at the University in Düsseldorf and holds a PhD. She has continued advanced studies at the International Institute for Management Development in Lausanne, Switzerland and is regularly giving lectures.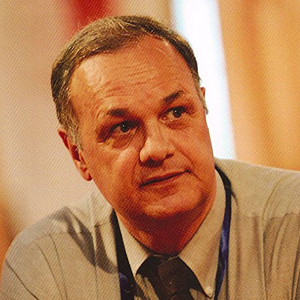 Currently Chief Marketing and International Relations of "The Cooking Médias Show", the first ever Festival about the relations between Media and the Food industry, Georges Leclere is an international media consultant with a background in Diplomacy, Science and International television. Georges is currently developing a "Dream" series of Multiscreen Transmedia Reality Competitions Formats, including the leading Dream Car 2.0© and Dream Job 2.0©. Recently, Georges joined the Solstice 2017 team to develop a fully international 24 hours, round the world and round the clock program focusing on Innovation and Creation. Pioneer in several domains like Solar Energy and TV shows about computers, Leclere is the first TV News anchor who ever used Interactive TV in the 1980' on French TV Antenne 2 and TF1, more than 7 years before the word Internet was created. With degrees in Math, Physics, Astrophysics and Chemistry, Georges started his career as an on-screen scientific journalist on French TV in Paris, writing over thousand news stories on daily news covering Moonwalks, Space programs, Computers, Internet, Advanced TV, Energy and Environment. Moving to New York in 1986 to become Head of the United Nations Television for 7 years, then Head of the International Emmy Awards for 10 years, where Georges created the International News Emmys and the iEMMYs Festival. Running, judging and consulting on many TV competitions in China, Canada, Switzerland, Russia, France, Korea and USA, Georges got involved in many TV Genres. As President & CEO of LGMA, Georges Leclere co-created a TV series called GWEN and the Scripted Format Raining Fire. In 2003, the French Government awarded Georges Leclere with the Medal of "Chevalier des Arts et des Lettres" for his contribution to the world of international television.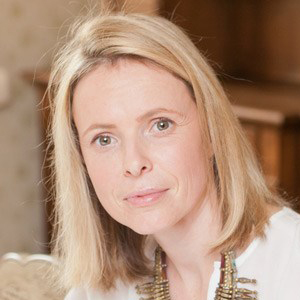 Managing Partner Rost Group, expert of mass communications, member of Ukrainian ASPEN club (Kyiv), affiliated member of CIPR. In the middle of the 90s Sibiriakova worked for the Ukrainian TV (1+1 TV channel). Since 1998 she is the founder and co-owner of the Rost Brand. The company was established in 1998, and from that moment on has earned trust of clients both in the national and international markets. Since 2008 she is the project director of SINCE, a program solution for integration of web, TV and new media - to create, exchange and drive information to a new level. The launch of SINCE and the first TV game show interactive format The 7th SENSE took place on the MIPFormat in Cannes in 2014. In 2007, Olena Sibiriakova published her first book titled "Course of Events". In 2012, Sibiriakova presented for the public her new novel "Ukraine. G-Spot". In 2010 she made an analytical presentation on "Local Elections in Ukraine: in Search of a Democratic Model" at the Ukrainian Research Institute, Harvard University. Olena Sibiriakova is currently a professor going to defend a thesis about the mass media and the factors of interactive and instant feedback. Managing Partner Rost Group, expert of mass communications, member of Ukrainian ASPEN club (Kyiv), affiliated member of CIPRa.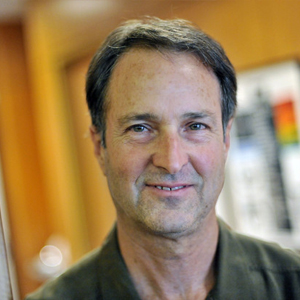 The Academy Award-winning visual effects artist has worked on nearly 50 films from Star Wars and The Matrix Reloaded to Iron Man 3. In 1976, Bruce Nicholson landed his first big job on a feature film—a little movie known as Star Wars. A springboard into the realm of battling starships and snow-stomping AT-AT walkers, that film propelled the visual effects master on a journey into the magic of cinema. Nearly 40 years later, with two Oscar wins and a filmography spanning dozens of beloved blockbusters, Nicholson, who has taught visual effects classes in the School of Animation & Visual Effects since 2013, will be teaching M.F.A. cinematography courses as well. In the 1970s, Nicholson explained, George Lucas' visual effects company Industrial Light and Magic (ILM) employed a young group of rather inexperienced, but enthusiastic "hippies." Led by a few industry stalwarts like John Dykstra and Richard Edlund, Nicholson and his team forged their way through unchartered territory, experimenting with new technologies like motion control cameras and compositing scenes with optical printers, choreographing groundbreaking sequences that made audience's jaws drop.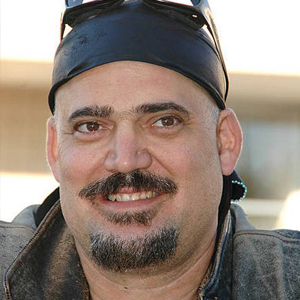 Coppola is the president of Christopher R. Coppola Productions (CRC Productions). In 2006, Coppola launched a digital film festival, PAH-FEST – "Project Accessible Hollywood" or "PAH" in New Mexico. In addition to New Mexico, Coppola has taken PAH-FEST to multiple cities and towns in the US, Germany and Slovenia. Coppola's CRC Productions is also developing and producing content for alternative distribution and interactive platforms. In addition to being a digital entrepreneur, Coppola began filmmaking at an early age and has directed eight feature films and a number of television shows. He premiered his feature film Creature of the Sunnyside Up Trailer Park at the 2003 Toronto International Film Festival. His television show Biker Chef premiered at the 2004 Oldenburg Film Festival in Germany. A filmmaking endeavor is entitled The Never Ending Movie, which is a digital online film that allows collaboration from filmmakers from all around the world.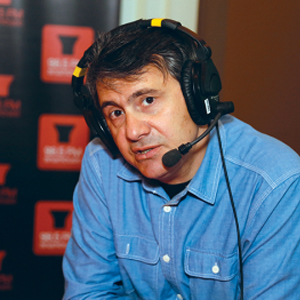 David (Dato) Turashvili is a Georgian fiction writer – author of novels, movie scripts and plays for theatre. After graduating from the secondary school, he studied literature, film and art history at the universities of Tbilisi, London and Madrid. His first collection of short stories was published in 1991 – in the year of the Georgian independence from the soviet empire. Before the liberation, Dato Turashvili was one of the leaders of the student protest movement against the soviet regime in Georgia. For this moment, he has published 17 books, his bestselling novel "The Flight from the USSR" which is translated in 11 foreign languages and published yet in 10 countries. He has written plays and scenarios for such famous directors as Robert Sturua, Eldar Shengelaia and Gela Babluani. Furthermore, Dato is the author of scientific-research letters in literary criticism and historiography. He has translated both prosaic and poetic texts from Russian, Spanish and English languages. Dato Turashvili has been actively engaged in UN Women's awareness raising campaigns against VAWG/DV in Georgia leading public discussions around these topics throughout the country and on television. Turashvili actively participated in confidence building projects, such as the Pen marathon 2015. He is further author of a drama play on VAWG issues. His other interests include mountain climbing. He has participated in expeditions to the Caucasus, Andes and Himalayas. Dato Turashvili is a host to the most popular TV shows about books in Georgia.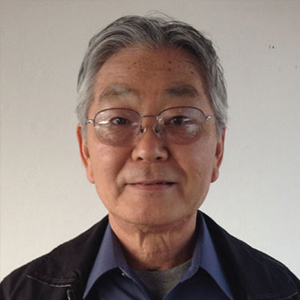 Over the years, Hiro Narita has received a National Critics Award for Best Cinematography, Indie Spirit Best Cinematography at the Boston International Film Festival and three Emmy nominations. His credit includes Farewell to Manzanar, Never Cry Wolf, Star Trek VI, The Rocketeer and Technolust. In addition, he directed "Isamu Noguchi: Stones and Paper", an hour-long documentary about the artist.
Frame of Mind and Light:  - Interplay between what is manifested on the screen and what is suggested. "It is a mystery that the two-dimensional moving pictures on the screen can create many dimensions in our psychic space; the imaginary and the factual crisscross and converge in our mind so spontaneously. As a cinematographer I believe the visual is a vital component of a movie; but I also believe it is a component of the greater whole integrated with editing, sound, and much more, all reaching out to the viewer and touch their hearts. The camera can be an observer; it can also be a participant in storytelling. The filmmaker creates a visual style as he see it fit, shaped by the story he is engaged in telling."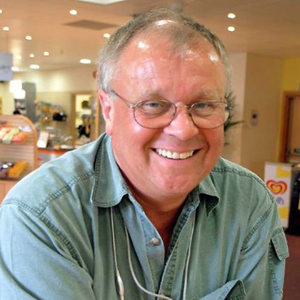 John Henshall is the CEO and Managing Director of Electronic Photo-Imaging -- the EPI-centre -- a British company which he founded in 1993 to provide independent consultancy and training in digital imaging for manufacturers and end-users. He has an unmatched breadth of experience, both technical and creative, in all branches of photography -- still and moving image; silver halide and electronic/digital. John has effectively been involved with electronic photography for all of his working life, beginning with fifteen years as an 'electronic photographer' -- a television cameraman -- with BBC Television at its Television Centre in London. John considers it his duty to pass on his skills and experience to the next generation and for many years has taken specially selected students as interns. When some of his Telefex equipment was rented for early music videos in the mid1970s, he met Keith 'Keef' McMillan and this led to regular work as Director of Photography with this pioneering director and others. John was Director of Photography on hundreds of early music videos for many famous artistes including Paul McCartney, Kate Bush, Blondie, David Bowie and Elton John. On 30 June 2009 John Henshall was awarded a Master of Arts Honorary Degree by the University for the Creative Arts -- one of the leading institutions in the UK specifically focused on the creative arts, media and communication -- at its awards ceremony at Guildford Cathedral.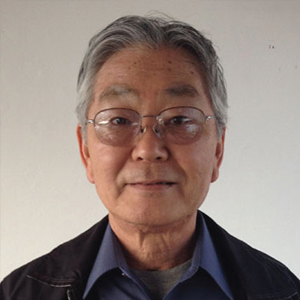 Hiro Narita has spent the past thirty-five years exploring the interaction of light, color and composition as carriers of emotion and story. His work ranges from the small and experimental to the epic and commercial. A 1984 Fellow in Culture and Communication at the East-West Center, Hawaii, he lectures, mentors and juries widely for such institutions as the Sundance Institute, the Hawaiian International Film Festival and San Francisco Art Institute. Recipient of many awards, he is a member of the American Society of Cinematographers and the Academy of Motion Picture Arts & Sciences. His credit includes Farewell to Manzanar, Never Cry Wolf, Honey I Shrunk the Kids, Star Trek VI, The Rocketeer and Technolust. In addition, he directed Isamu Noguchi: Stones and Paper, an hour-long documentary about the artist. Over the years, Hiro Narita has received a National Critics Award for Best Cinematography, Indie Spirit Best Cinematography at the Boston International Film Festival and three Emmy nominations.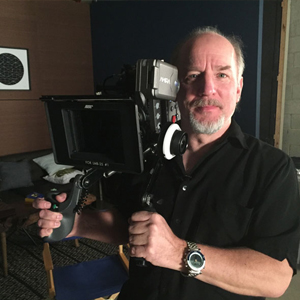 Bill Holshevnikoff – An Emmy-winning Director of photography, lighting designer and educator, Holshevnikoff has been lighting and shooting broadcast, corporate and documentary programming for over 30 years. He has created stunning lighting and imagery for clients such as Ritz-Carlton, Marriott Resorts, National Geographic, ESPN, CNN, Four Seasons, Mercedes-Benz, Infinity, Disney, and for numerous television networks throughout the world. Holshevnikoff recently completed work on two National Geographic documentaries, "The Fellowship of the Whales", and "Collapse", based on the book by Jared Diamond. Bill also completed principle photography on a feature film in San Francisco in January. Recognized as one of the leading experts in the lighting industry, Holshevnikoff has taught his Power of Lighting Workshops to thousands of film, television & corporate video professionals throughout North America and around the globe. His experience as a lighting educator includes the production of over a dozen highly successful lighting education videos, his own Power of Lighting DVD Series, and over 100 featured articles in popular trade publications, such as American Cinematographer, DV and Video Systems Magazines. Many of the industry's top lighting companies support Holshevnikoff's educational workshops, including Arri, Kino Flo and Chimera. Holshevnikoff recently completed work on a new lighting DVD for the still photography & video markets, titled "3-Dimensional Contrast", on the physics of light.