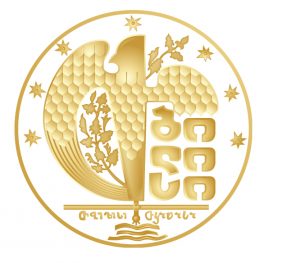 Tbilisi is an economic, political and cultural center of Georgia, which offers lots of fun for locals and tourists. The city was founded by the Georgian King in the 5th century and became the capital in the 6th century. With its rich history and diversity of nationalities living in this part of the Caucasus, you can find here homes of various architectural styles. In the center you can see the modern avenues and old narrow streets, particularly interesting for tourists can be a medieval town.
You can see in Tbilisi Christian churches and mosques and synagogues, which are located next to each other. This indicates a high level of tolerance in the city. There are a huge variety of bars, restaurants and luxury hotels, but if you are looking for a cheap accommodation, it will not be a problem. In public places, you can enjoy traditional Georgian cuisine and a cup of coffee. With a variety of clubs, active life does not stop here, the people can always relax and have a drink at night. Among the most interesting sights can be identified Narikala Fortress, Sioni Cathedral, Tbilisi Opera and Ballet Theatre, Vorontsov palace, sameba cathedral, museums and other important places.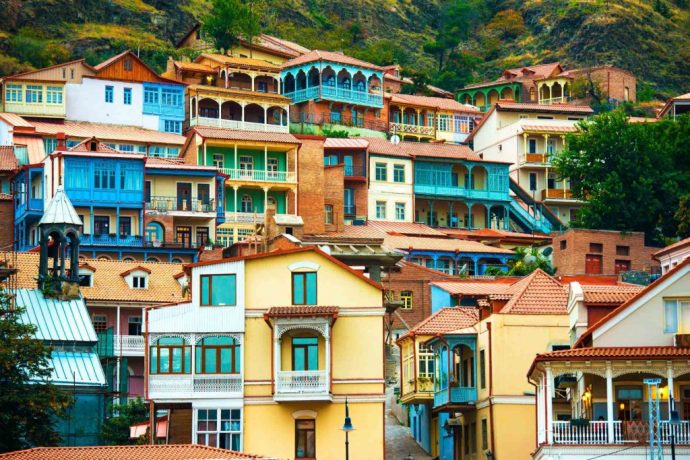 Old Tbilisi
The main sights of the city are gathered in Old Tbilisi district. This area is well-known for its Sulpur bathhouses. Nearby on Shardeni Street you will find plenty of popular Restaurants, open air Café-bars, Night Clubs and Galleries.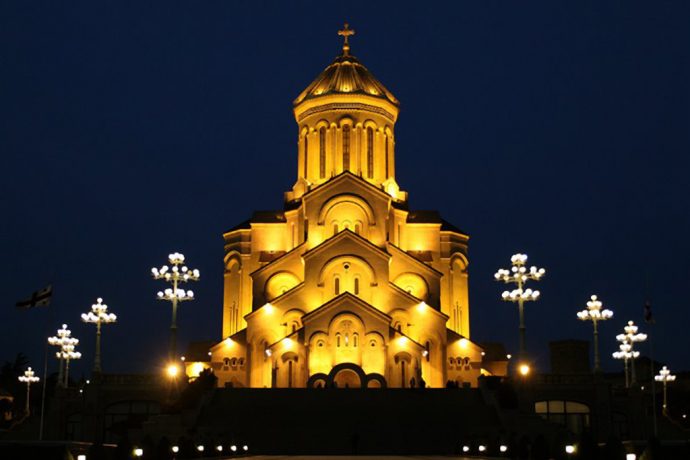 Holy Trinity Cathedral
The Trinity Cathedral is one of the tallest Eastern Orthodox cathedrals in the World. The cathedral complex also consists of an underground section and integrates nine chapels, various supplementary buildings and beautiful gardens.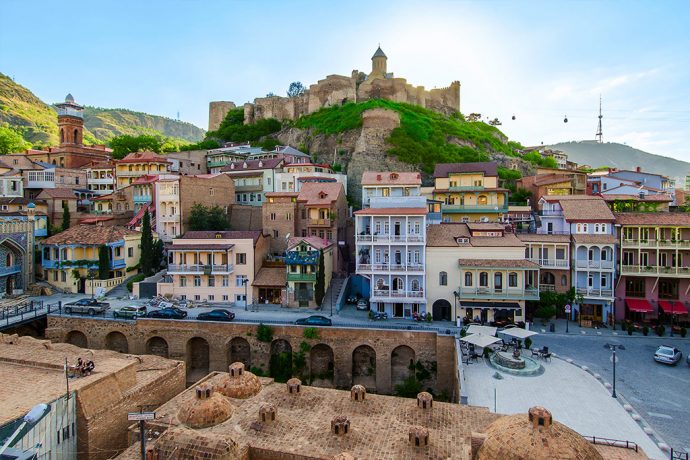 Narikala
Narikala Fortress can be seen from any point within Old Tbilisi. It was constructed for defense purposes in the 4th century and considerably expanded over subsequent periods of history.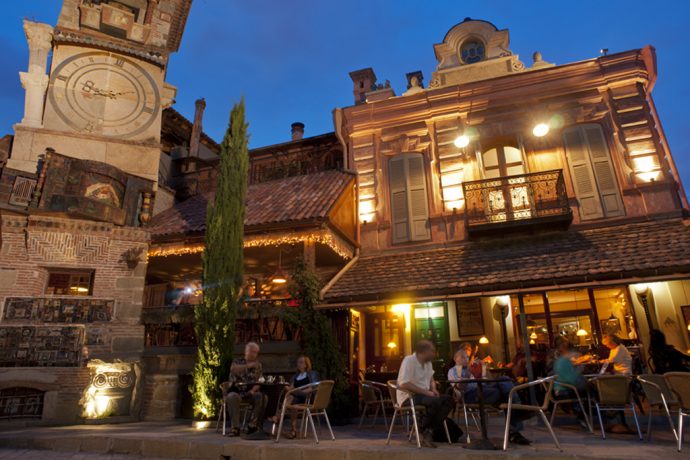 Gabriadze Theater
Founded in 1981, it became the first Georgian puppet theatre. The building is decorated with a magnificent clock tower, which once a day, at 12:00 features a performance of figurines.
Address: 13 Shavteli Street.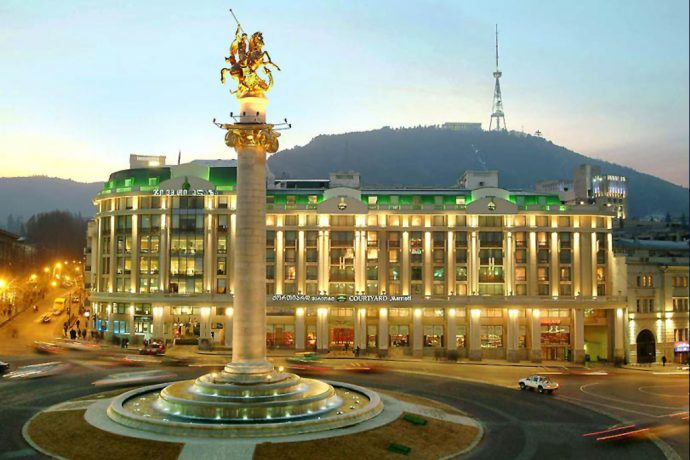 Rustaveli Avenue and Freedom Square
Rustaveli Avenue begins at Freedom Square and extends for about 1.5 kilometers. This is the center of the city, where many of the governmental, cultural and business facilities are located.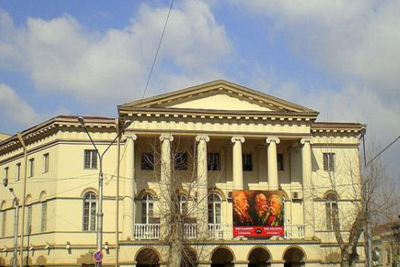 Art Museum of Georgia
Located near Freedom Square, the Art Museum of Georgia is one of the most important museums in the country. It exhibits around 140,000 items of art from various cultures and time periods.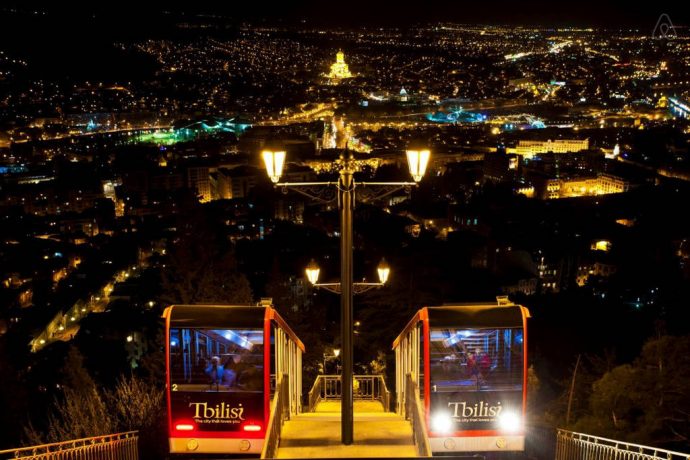 Funicular
Tbilisi Funicular is one of the finest examples of cable railways in the world. The railway leads to a beautiful leisure and amusement park Mtatsminda, which overlooks the entire city.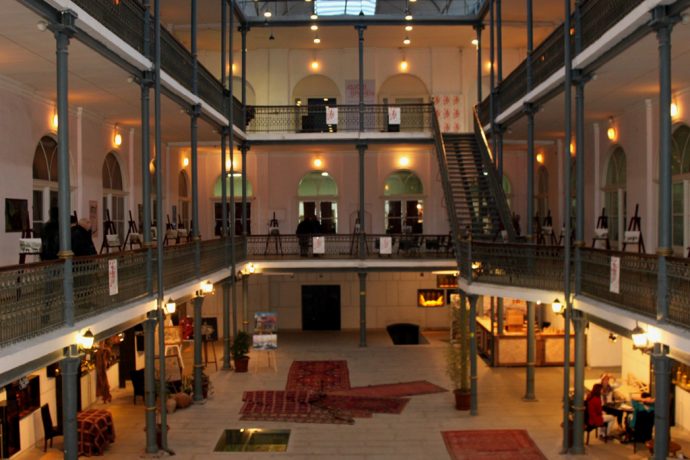 Museum of Georgia
The origins of the Museum date back to the 19th century. Today, the Museum exhibits Georgia's principal archaeological findings and thousands of artifacts of immense historical significance; animal remains datingback 40 million years, archaeological and ethnographic collections from the Paleolithic, Neolithic, Bronze, Iron and Middle Ages.
Address: 3 Shota Rustaveli Avenue.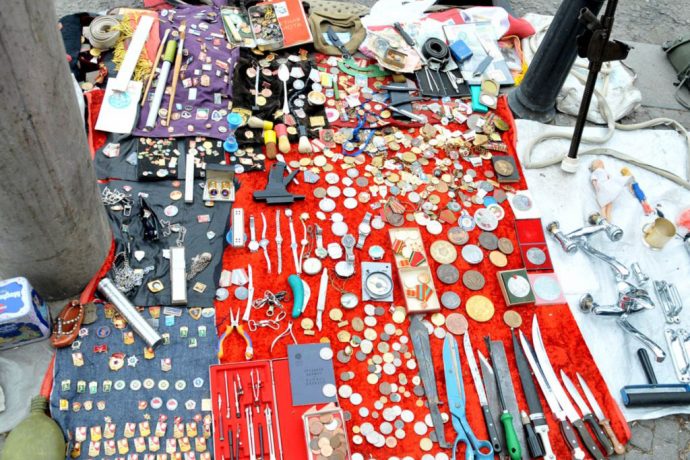 "Dry bridge"
The Dry Bridge is well-known for its flea market, where you can find art exhibitions, and antique items for sale.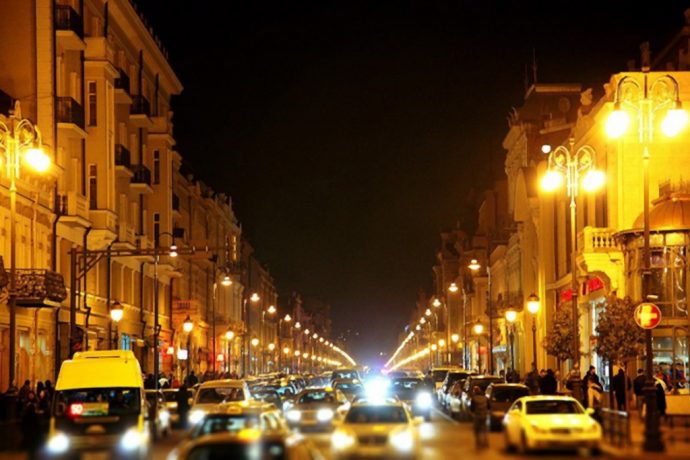 Agmashenebeli Avenue
Agmashenebeli Avenue is one of the longest and most beautiful streets of the city. Here you can find gorgeous historic buildings, painted entryways and distinctive architectural ornaments.