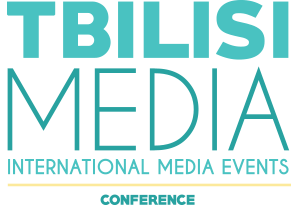 Georgia, like other countries of the Caucasus region, suffers from the absence of informed and socially active community. Georgian youth are especially passive in this regard. One of the reasons for this, could be insufficient development of online media. Research shows, that young people primarily rely on online media for news. It's worth mentioning, that regional and smaller online media outlets are the least attractive to the users.
One of the goals of IFIT is to enhance and develop skills of media field personnel. To reach its goal, Tbilisi Media will host conference. The conference will unite media field representatives and help support the development of regional media outlets. It's worth noting, that the audiences find online presence of regional media outlets and small regional broadcasting studios lacking.
To help the development of regional and small online media platforms, our project will raise awareness about latest trends, social media, and hold educational training.
As a result, regional and smaller online media platforms will be able to create and share information more effectively, and increase the amount of users, views and engagements.